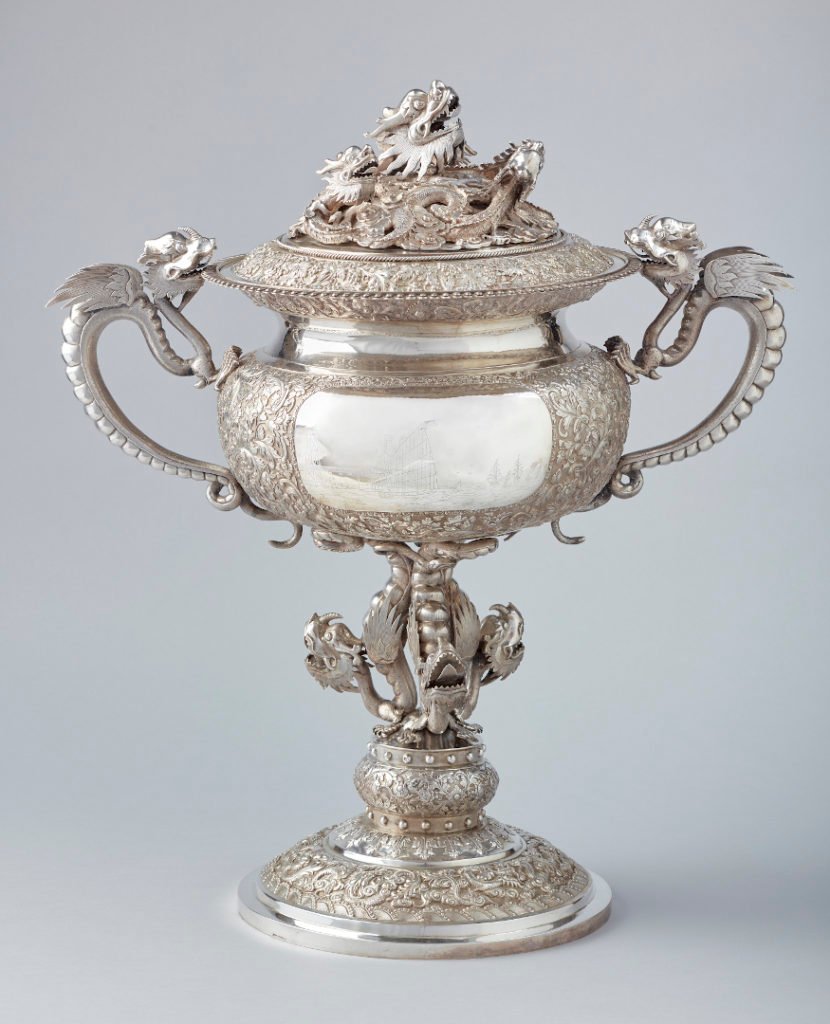 In 1873 at Shanghai Yacht Club, one of their premier events was the Shanghai Cup. Sailing Instructions were pretty simple in 1873, and this race was described as "round the red buoy," and was "open to all yachts". The yachts in question were members' yachts, and were probably all gaff rigged cruisers. The Club was briefly mentioned in 'Empire of the Sun,' J G Ballard's novel (which was made into a film by Stephen Spielberg), and met its demise during the Japanese War of Aggression in the 1930s.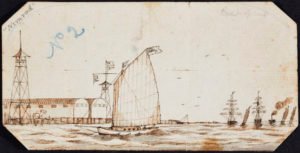 In 1876 the Shanghai Cup was replaced with an ornate silver trophy which cost (according to the receipt) $433. It was won on a number of occasions by Club member G B Hill, owner of the yacht Nimrod who subsequently brought the Cup back to the UK. The cup stayed within the family, and it was his son who in turn passed it on to the Cardiff Bay Yacht Club where to this day it is competed for annually on the waters of the Bristol Channel.
The cup is an impressive piece of artwork made out of solid silver and weighing 14.8oz.
Reports from previous Cups